Five coffee styles to try and how to serve them
21 November 2016 | Admin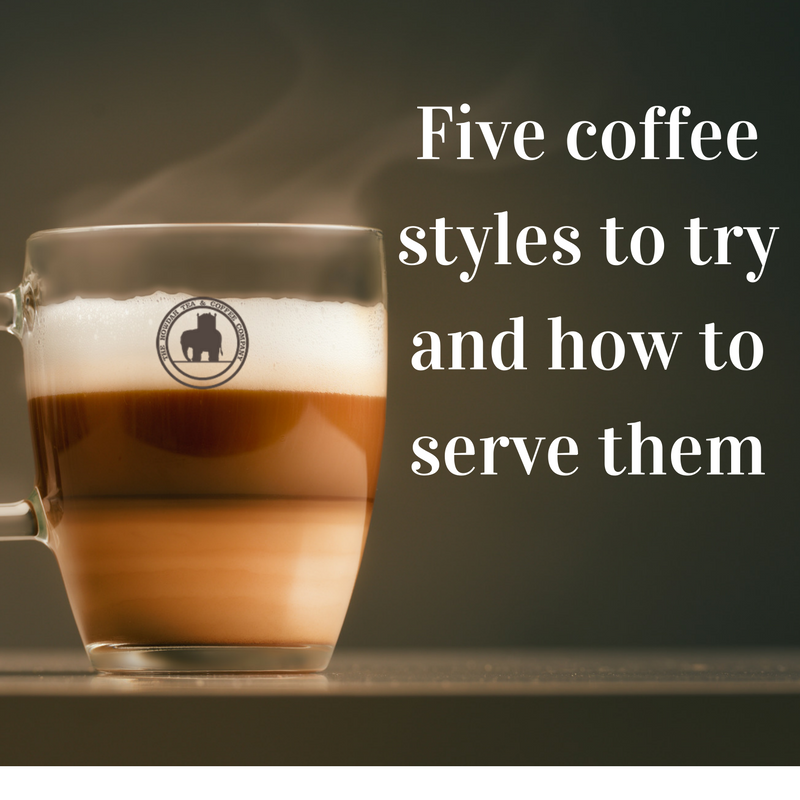 For decades, mankind has been perfecting the art of making the best cup of coffee. From the dairy farmer who gets up at 4am to the train commuter arriving at work for 9am prompt, everyone needs that cup of coffee in the morning.
But everyone is different. Different people like their coffee in a variety of different ways. Here are the five most popular styles and how to serve them.
Espresso
Probably the daddy of all wake up calls in the morning. The espresso is a strong black coffee, typically made by forcing steam through dark-roast coffee beans in an espresso machine. Perfectly brewed, the espresso should have a thick, golden-brown foam on the surface.
The espresso is usually taken on its own. Some people tend to like the drink 'short'. This essentially means there is less water in the drink, concentrating more on the beans for a stronger, sharper taste.
Cappuccino
One of the most popular coffee drinks, the cappuccino is a staple drink for all cafes to trademark as their own. Typically brewed by combining equal parts of espresso, steamed milk and milk froth, the cappuccino can also double up as a dessert drink because of its frothiness and complimenting flavours.
The cappuccino is usually served in a large round cup and is commonly sprinkled with unsweetened cocoa powder to give it that final showpiece effect.
Americano
Classically brewed by adding a single shot of espresso to a cup of already hot water, the americano is a staple drink most commonly associated with its American heritage. Often thought as being rather insulting to Americans, the name is thought to have derived from them having to add extra water to their espresso to dilute the taste.
The resulting drink should be a creamy, rich espresso-based coffee, regularly brewed with, as coffee connoisseurs would suggest, as little milk as possible.
Latte
The latte is typically made by adding a single shot of espresso to three parts of steamed milk.
Usually consumed near brunch time, the latte is a fresh and light drink for all milk lovers. Enjoy your latte with sponge cakes, cookies and fresh bread.
Mochaccino
This is one for those chocolate fans. The mochaccino, or caf mocha, is most commonly brewed by combining either a cappuccino or a latte with chocolate syrup or powder.
Similar to the cappuccino, you can sprinkle cocoa powder or grated chocolate on top to give it that superb finishing touch.
How do you have your coffee? Let us know!
The Howdah Tea & Coffee Company sources the world's best teas, tisanes, coffees and delivers them to your door. Click here to order yours today.