How to have the perfect summer tea party
17 July 2016 | Admin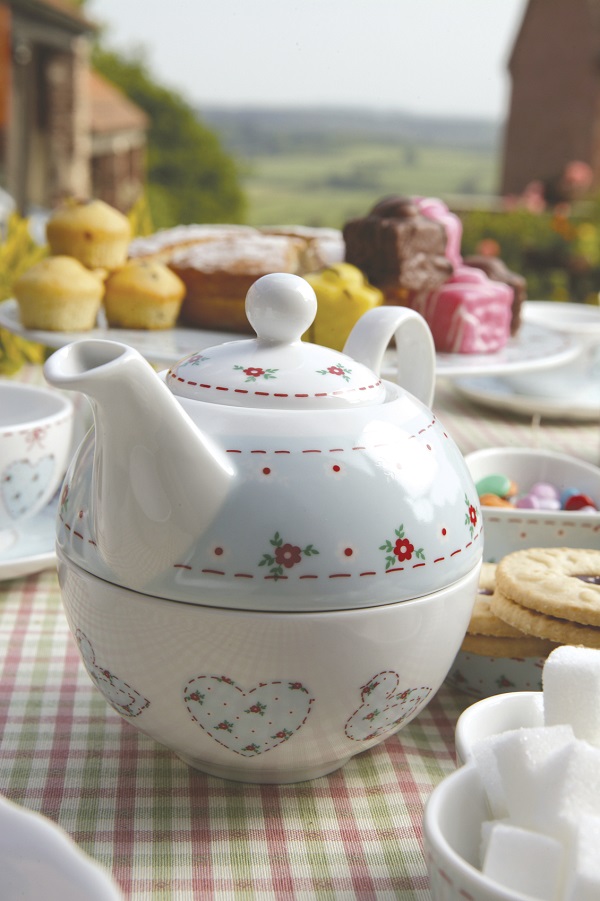 The summer tea party is as British as, well, a summer tea party. It's one of the joys of this time of year and (when the weather finally obliges) there's nothing better than a delicious cuppa and spread in the sunshine.
But where to start? Follow The Howdah Tea and Coffee Company's five-step guide and you can't go wrong!
Set the scene
For a really special summer afternoon tea party you'll want to really set the scene so get out that tiered cake stand, dust off your best tea set and crockery and even pull off an extra special touch with lace doilies.
Any old outdoor table can actually be transformed with the simple trick of placing a crisp, white table cloth over it.
We know of people who even put up traditional bunting for their outdoor tea parties. It's up to you if you want to go quite that far but it really does help with the wow factor!
Plan the spread
The perfect summer tea party needs the perfect spread but that's really only limited by your imagination.
A selection of gorgeous sandwiches, cakes and scones is the traditional tea party fare but if you want to get really creative, then your guests will love it! Pastries, for example, are always a winner.
The trick with your spread is in the preparation. Plan carefully what you're going to do and stick to that plan. Leave yourself plenty time to prepare the spread so that it's ready for your guests. This brings us to the third step…
Be ready for your guests
Make sure that everything is ready on the table for your guests to arrive but don't put it out too soon as no one wants lukewarm tea! As the guests arrive, offer them a choice of tea – we suggest at least three different teas but if you want to go for more, then great.
At this time of year, iced tea could even be an option… and if you really want to get the party going there could even be a cheeky Pimms on offer!
Offer seconds
If you've prepared properly then there will be plenty of food and tea (and perhaps Pimms) to go around so be courteous and offer your guests more tea and seconds on the spread. If there's lots leftover at the end of the tea party you could earn extra brownie points with your friends by offering doggy bags!
Relax and enjoy it!
The best host is a relaxed host so make sure you enjoy the party yourself. Sit with your guests, drink tea, eat the delicious spread and be merry!
For the perfect tea (and coffee) for your next summer tea party, visit The Howdah Tea & Coffee Company's website here.